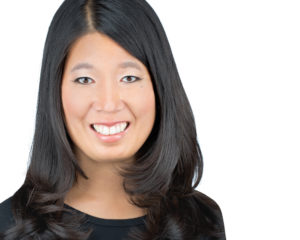 Physician – I represented a physician in his divorce and as part of the process, worked with other professionals to estimate the value of his practice as it had the potential to affect his spousal maintenance obligation. I retained a neutral appraiser to value the business side of his practice, and a financial neutral to provide a three-year spending analysis. These showed that the wife's request for spousal maintenance was too high, which resulted in us negotiating a maintenance buyout and property settlement. This allowed the physician to maintain his business without interference from his ex-spouse.
Chief Executive Officer – I represented the CEO of a land development business in his divorce where a major sticking point was the value of his business. I retained an appraiser knowledgeable in land development who found that the business as it existed at the time had little to no value. We also retained a financial neutral. As a result of this collaboration, we negotiated a settlement in which my client paid no maintenance to his former spouse.
Physician – We represented a doctor in a divorce matter where there was a potential claim for spousal maintenance. The wife had supported my client through medical school and his residency period and was requesting spousal maintenance. We negotiated a settlement where my client did not pay ongoing spousal maintenance.
Business Partner – In this case, I represented the wife of the owner of a closely held business. At issue was the need to establish a fair buyout price of the business as well as a determination of ongoing spousal maintenance. We retained a business appraiser to determine the value of the company as well as a financial neutral who performed a cash flow analysis. As a result, we were able to engage in mediation, successfully negotiating a buyout of the business and an award of spousal maintenance.
Corporate Vice President – A retired corporate vice president retained me in a divorce matter where he faced potential exposure to on ongoing spousal maintenance obligation. I negotiated a multimillion dollar property settlement that eliminated the need for my client to pay ongoing spousal maintenance to his ex-wife.
Nurse Anesthetist – I represented a Certified Registered Nurse Anesthetist, whose husband was claiming spousal maintenance and a division of his outstanding university loans. We engaged in a mediation process that resulted in no spousal maintenance being owed to the husband and his agreement to take on the full obligation of his student loans. The couple agreed to an equal division of marital debts.
Chief Executive Officer –In representing a financial industry CEO, spousal maintenance and stock ownership were key issues. I retained a financial neutral to value the stock and perform a cash flow analysis for spousal maintenance. As a result of the process we initiated, a lower maintenance obligation was awarded than was requested originally.
Attorney – An attorney going through a divorce retained me to deal with potential spousal maintenance issues, an equal allocation of debt, division of non-marital property and the spouse's potential interest in my client's law practice. An attempt at mediation failed so the case went to trial. The court denied the wife any spousal maintenance, awarded my client all of his non-marital property, and determined there would be an equal allocation of marital debt. Finally, my client was awarded his entire interest in his law practice.