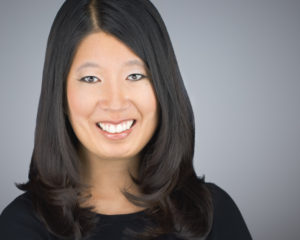 Phone Number: 612-564-0137
Email Address:[email protected]
Avvo Profile | LinkedIn Profile
With nearly 20 years of high profile experience as a family law attorney, today Beth W. Barbosa focuses her practice on complex cases of high marital assets that draw on her ability to engage authorities with specialized talent and expertise such as financial neutrals, independent business appraisers, real estate authorities and others with specialized knowledge. She does this to both protect and advance her client's interests.
"Regardless of the particulars of a specific case," Beth explains, "my goal is to ensure that each spouse moves forward with dignity and grace after the proceeding has concluded."
Beyond complex property division and spousal maintenance matters, Beth represents clients across a broad range of family law issues such as custody, parenting time, child support, pre-nuptial agreements and post-decree actions.
"Clients count on me for more than my experience in family law," she notes. "Divorce is often a period of deep, personal upheaval and I strive to provide clients with the peace of mind that comes from knowing that I'll be there whenever they need me."
One of the reasons she is such an accomplished family law attorney is that, beyond being an accomplished litigator, Beth is a skilled negotiator having been trained at the Harvard Negotiation Institute. This skill often comes into play in her role as a credentialed Parenting Time Expeditor.
The Minnesota Bar Association also counts on Beth. In addition to being named to the District Ethics Committee, she was appointed to the Family Law Form Committee where she was the main contributor to revising the forms used by other family law attorneys. Beth also presents on emerging family law issues at Continuing Legal Education events and speaks once a month at a program in suburban St. Paul that focuses on the financial aspects of divorce. Learn more about this program >
What Her Clients Say
A client describes Beth W. Barbosa as follows: "Ms. Barbosa's expertise and knowledge in family law combined with her strong advocacy skills, compassion, understanding and superb responsiveness helped me reach a timely, fair and equitable settlement. [Her] collaborative and practical approach allowed me to navigate the extremely emotional and difficult process of divorce. Ms. Barbosa is a true professional and I would highly recommend her to anyone needing legal counsel in family law."

"You are always willing to go above and beyond to do the best for your clients. You tell the truth no matter what to insure your clients don't get their hopes up. If I left a message, you answered or called back ASAP and if I was really upset you were right there to talk me through it. You are a very compassionate soul and loving person. You are driven and work hard to get it done right." -Past Client
"I really appreciate the way you were so available to my questions even before we were officially under retainer. In my case, this was a several-month process given I had the bankruptcy case to navigate first.  This really built a feeling of trust that you were working in my best interest. I also appreciated the fact that you laid out a very realistic view of how the outcome of this process would look. […] Finally, while maintaining professionalism, I also felt you talked to and respected me like a friend. In a process that at times felt as lonely as a divorce, this was a nice and welcome part of our attorney/client relationship." -Past Client
Beth W. Barbosa: Education
Beth W. Barbosa earned her J.D. from the William Mitchell College of Law in 1998. She completed her undergraduate studies at Gustavus Adolphus College, where she studied Political Science.
Memberships and Bar Admissions
– Admitted to the Minnesota Bar Association, 2002
– Admitted to the United States District Court for the District of Minnesota, 2011
– Admitted to the Connecticut Bar Association, 1999
– Member of the Minnesota Bar Association
– Member of Hennepin County Bar Association Fourth District Ethics Committee
– Member of the Ramsey County Bar Association
– Member of the Minnesota Asian Pacific American Bar Association
– Graduate of the Harvard Negotiation Institute, 2012
– Certified as a Qualified Neutral under Rule 114 of the Minnesota General Rules of Practice
– Trained Parenting Time Expeditor
– Member, Family Law Form Committee, Minnesota State Bar Association
Presentations and Articles
– "Tax Reform: Cutting Deduction for Spousal Maintenance will Hurt Children", Star Tribune, November 2017.
– "Managing a Dissolution Case with Confidence and Efficiency," Minnesota State Bar Association, October 2017.
– "Dividing Assets in Divorce: The Ultimate Guide" CLE webinar, presented to attorneys and paralegals from all over the U.S., October 2017.